STEPS FOR SLEEK DESIGN LICENSE PLATE FRAME MANUFACTURE:
STEP 1:
The manufacturing process starts by choosing sheets of premium grade stainless steel -similar quality used in the aircraft industry. Stainless Steel is preferred by our customers because of its strength and there is virtually no corrosion -Your frame will last forever!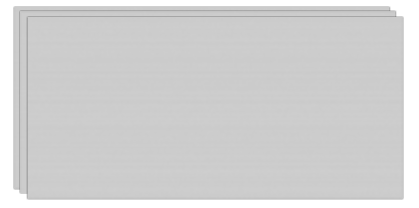 STEP 2:
This stainless steel material blanked and precision formed with our tool and die. We created our unique Sleek Design license plate frames in response to numerous auto enthusiasts who were quality and design driven!
STEP 3:
The precision formed Sleek Design license plate frame is hand polished to remove imperfections and tooling marks. After careful inspection, the frames are expertly plated in: Bright Chrome, Black Chrome or 24 KT. Gold. Each Sleek Design license plate frame is again hand polished after plating.

Our plating process is also ISO-9002 quality standard.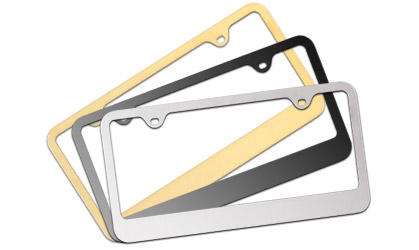 STEP 4:
After a careful quality inspection, your sleek design license plate frame is ready for shipping. Your order is carefully packed with matching color screw hider caps and mounting screws and SHIPPED FREE via UPS ground or United States Postal Service PRIORITY MAIL to all United States of America addresses.