The laser cut acrylic plate manufacturing process:
STEP 1:
Each plate starts out as a piece of durable, glossy, weather resistant high-impact acrylic. Our acrylic is ISO-9002 certified quality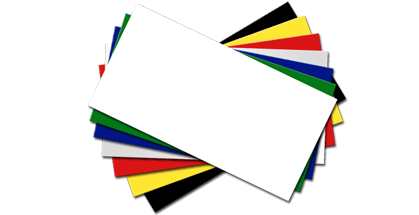 STEP 2:
At least two (2) colors are precisely cut with our modern laser to the exact specifications of your order.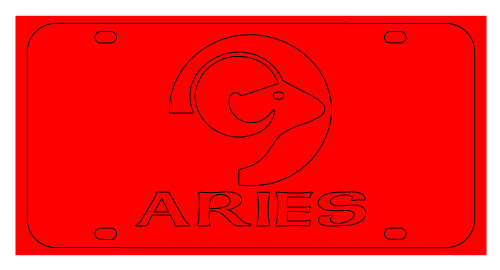 STEP 3:
The precise laser cut acrylic pieces are gathered and ready for assembly.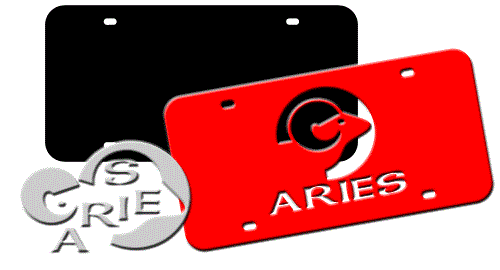 STEP 4:
Each piece is hand assembled to a durable ABS backing with a super-strong weather certified 3M® adhesive. This meticulous assembly process is the same as mosaic art and the result is a stunning, brilliant and fade-resistant modern look..
STEP 5:
After careful inspection, your laser cut acrylic license plate is ready for shipping. Your order is carefully packed and SHIPPED FREE via UPS Ground or United States Postal Service PRIORITY MAIL to all United States of America addresses.