Famous License Plates
License plates have become a part of movie and television culture. From the AUI - the license plate on Goldfinger's Rolls Royce to the OUTATIME California "Sunrise" license plate on the DeLorean in Back to The Future.

Here are some examples of popular license plates used in Movies and Television Shows. Please click on the pictures to order your favorite movie or TV show license plate.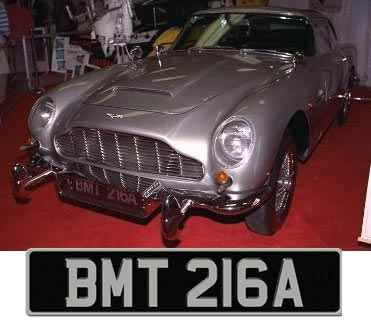 Goldfinger (1964) and Thunderball (1965)
British Plate: BMT 216A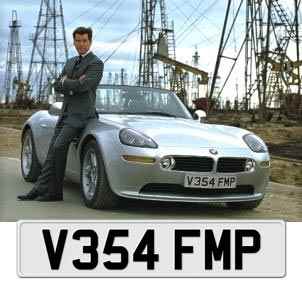 The World is not Enough (1999)
British Plate: V354 FMP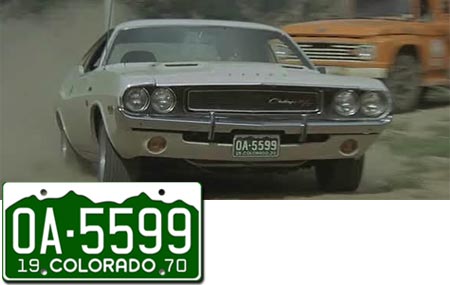 Vanishing Point(1971)
Colorado Plate: OA-5599
Hawaii Five-O (1968)
Hawaii Plate: F6-3958
No Photograph copyright implied by use of images. All rights reserved by copyright holders.