Installation Guide - 2 Hole Plate Holder
2 Hole Plate Holder Installation Guide
INSTALLATION GUIDE FOR USA SIZE (6" X 12") LICENSE PLATE HOLDER WITH 2-HOLES
Tools needed:
1 - Screwdriver - Phillips Tip
Mounting Assembly Included:
2 - Color coded screw head hider caps (A)
2 - Plastic Washers - clear color (B)
2 - Phillips Head Screws (C)
Step 1: Insert Plastic Washers (B) into screws (C)
Step 2: Check to see if the screw holes on your vehicle are at the top or bottom of plate.
Step 3: Insert license plate into license plate frame.
Step 4: Mount license plate frame with license plate to vehicle using two Phillips head screws (C) with plastic washers (B). Please do not over torque or over tighten.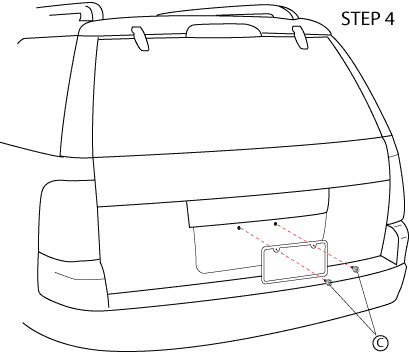 Step 5: Insert color coded screw caps (A) over plastic washers (B) for a uniform look. Make sure the Color coded screw head hider cap covers clicks on to plastic washers (B).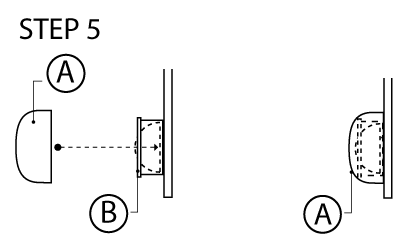 CARE INSTRUCTIONS: Please do not clean with any chemicals or auto polishes. HAND clean only with soft cloth and water. Do not subject your license plate to mechanical car washes.