Manufacturing custom license plates to match Year of Manufacture (YOM) license plates is a very tedious task. There is the issue of layouts, font styles, colors, border types and special symbols. Any manufacturer has to acquire tools and dies for 50 states and go back 60 years to 1934 -assuming cars built 25 years ago (1994) qualify for YOM license plates. This means a manufacturer must have at least 3000 different tools and dies to satisfy the YOM market for USA State plates alone! Add Canada, Europe, Japan and another 140 countries and one can see the gargantuan task of accurately manufacturing custom license plate replicas for the YOM market. There is only one manufacturer of YOM custom license plates offering the most accurate replicas or reproduction with special detail pertaining to fonts, layouts, symbols, color hues and embossed with raised or stamped finish. This American owned manufacturing company is www.licenseplates.tv located in Fort Lauderdale, Florida. They have been online since 2003 but the crew there have been making replica custom metal license plates since 1987. They are the Tiffany or Rolls-Royce in the custom metal embossed license plate market.
Original license plates with a particular number are probably the most desired automotive accessory car collectors want.  Back when license plates were made of steel, these plates were replaced annually due to rusting issues.  Most old license plates were recycled during world War II era.  Copper metal license plates issued in Arizona were sought by recyclers sold for cash during the years when copper prices were high and this is the main reason why few Arizona license plates made of copper exist today.  So, the only way for car collectors or museums to get a custom metal license plate from 1934 – 1994 is to order a replica from licenseplates.tv.  A few years ago, the Henry Ford museum in Dearborn, Michigan had a team of car history buffs restore President Roosevelt's 1934 Lincoln Limousine.  After completion the only missing accessory was the yellow and black 1934 license plate issued by the District of Columbia.   The museum and its team searched the world and only www.licenseplates.tv was capable of accurately manufacture an embossed metal  font and color correct YOM 1934 District of Columbia license plate with the number:  2094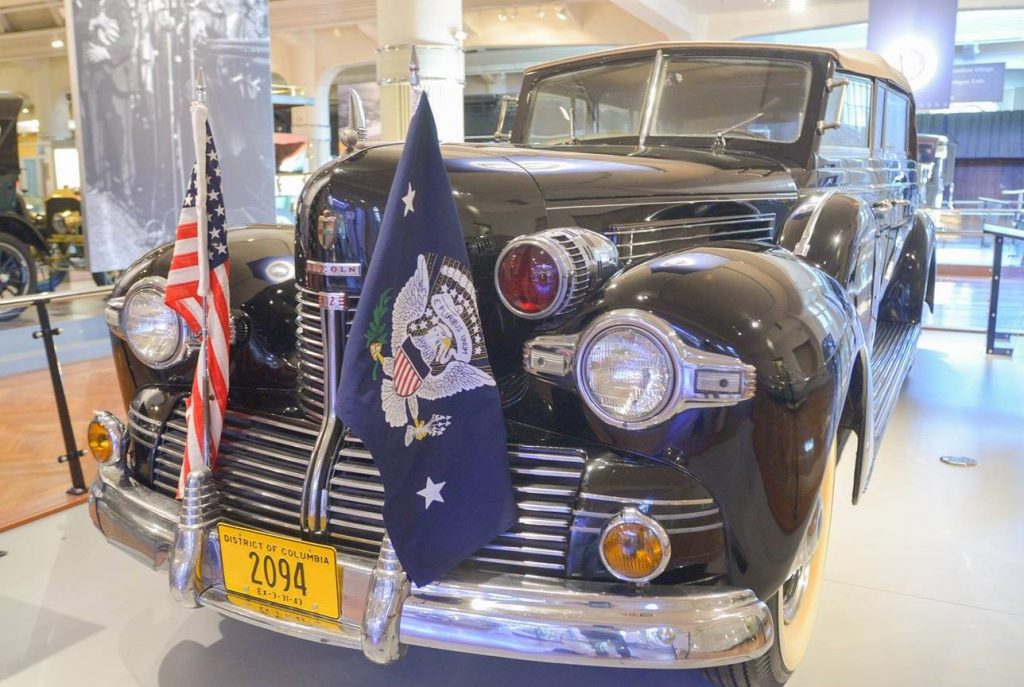 Car collectors and automotive museums across the world are some of the most meticulous people one will ever encounter and demand perfection.  After a major car restoration, the only missing accessory to complete the original look of an automobile is an authentic look embossed license plate with correct fonts, colors, border, layout and a particular number which matches the number on the original registration or a number from an old photograph.  Original YOM license plates with specific numbers are virtually non-existent.  The only alternative is to order YOM custom license plates from www.licenseplatees.tv   The question asked often is how Licenseplates.tv manufacture virtually perfect replica custom license plates from over 140 countries and 50 states in the United States plus US territories going back 60 years or more?  The answer is this company has researched license plates since 1987 and have amassed a huge database of license plate designs, layouts, fonts, icons and color hues.  Add modern technology namely CAD (Computer-Aided Design) and this technology group can make a single custom license plate from most states and countries in Cyrllic, Mandarin, Arabic, Greek, Korean and many other languages.  Here are a few examples:
Many Internet Merchants Hawking, Junk-Flat; Year of Manufacture Custom License Plates on the Intertnet
There is an emotional relationship between Americans and also people from Europe and around the world with their cars.  Cars meant freedom to roam – at any moment.  For this reason antique automobiles are sold for extremely high prices at auctions hosted by companies like Bonhams, Sotheby's, Barrett-Jackson, RM etc..  High end car collectors as well as collectors who inherited classic cars also have an emotional attachment to original license plates on these cars and demand "Year Of Manufacture" (YOM) license plates.  YOM or Year Of Manufacture custom license plates are quite difficult to manufacture to meet the exacting standards of car collectors, automobile museums and judges at car shows.  There are hundreds of license plate merchants on the internet and apart from those who exclusively market pre-owed used plates and German license plates in the Year of Manufacture segment, all the rest are not acceptable by serious car collectors.   Many of these merchants sell dye sublimation flat license plates in top branded stores.   When one shops online, these flat plates are made to look embossed with raised numbers and letters and ridged borders.   One has to read the full description to learn that the plates are flat.  Many of these shoppers who actually purchased these flat plates immediately discard in their aluminum recycle bins.  Flat dye sublimated custom license plates made to look like embossed or stamped YOM plates with raised letters and numbers, where sellers hide "FLAT" disclosure in fine print or under the link "click here for additional description.  Some sellers with even worse finishes than dye sublimated flat even fail to mention their plates are flat and the license plate finishes are pixelated.  This means flat custom plates sold by other online merchants are unacceptable for installation on antique automobiles which be judged in car shows.  It is deceptive to upload images of license plates which look embossed or stamped to get a buyer's attention.  The sellers protects themselves by disclosing the plates are FLAT in "fine-print".  The digital rendition of the flat plates should look flat so consumers are not duped.
How LICENSEPLATES.TV Manufactures their Custom License Plates with Great Precision
Research – get correct plate size, colors, fonts, layouts etc..  Licenseplates.tv has been accumulating license plate data since 1986.  Their massive license plate library contains thousands of old license plates, books, articles and other information pertaining to license plates.  For this reason, when a customer orders a custom license plate from licenseplates.tv, they have the resources to design their license plate in the correct size, colors/hues, layout with authentic fonts.
Make tools to emboss license plates– this is the most technical engineering part of manufacturing an authentic-look, custom replica license plate.  Requires machine programming software to replicate license plates.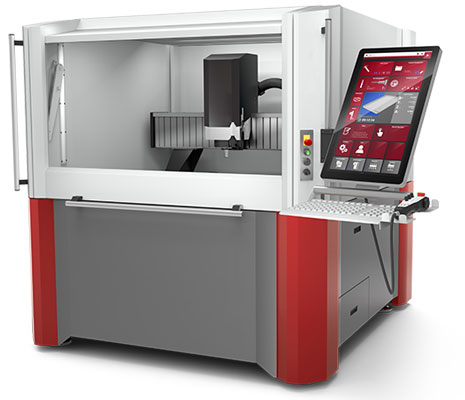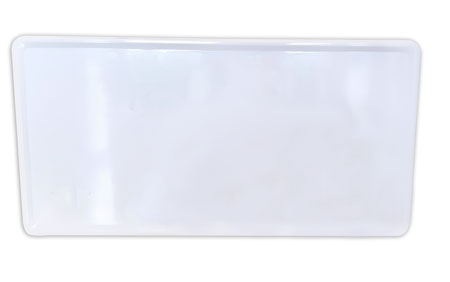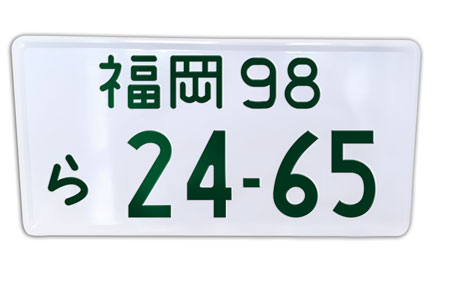 The team of license plate designers are dedicated to accurately replicate custom license plates for car collectors and automotive enthusiasts.  Auction houses like Bonhams, RM Sotheby's, and Christie's have all selected Licenseplates.tv to accurately manufacture custom license plates to reflect the year in which the car was manufactured.  Many car collectors have been duped into buying flat junk plates sold on large website stores – which are just the marketing arm for sloppy manufacturers.
The Importance of Custom License Plates to the TV and Movie Industry
Content is king.  Companies owning popular content can capitalize on the high demand from consumers watching shows streamed on the web and also cable and satellite (dish) TV.  Content production for TV and movies are being produced at a frenzy pace and filming is done in HD and IMAX formats in an effort to make the global demand for– movies and TV series.  Consumers in the entertainment market are looking for quality online entertainment and for this reason large companies like Apple and Amazon are in the content producing business.  One important prop in producing movies and content for TV is authentic looking license plates.  Licenseplates.tv is the main source for custom license plates used in movie shoots.   Whether the movie tells a story which is current or historic and the venue is in the United States or Japan or Russia, Licenseplates.tv assists the research teams in the movie props department to select the correct license plates and then accurately manufacture these plates in embossed Aluminum with the correct fonts, layouts, number patterns and color hues and deliver in time for production shooting.   The use of HD and IMAX formats in filming requires accurate look replica license plates, so Prop Masters depend on Licenseplates.tv to manufacture.  Licenseplates.tv combines data resources from their  extensive library and technical capabilities and this enables the manufacture of license plates spanning all years from virtually every country in the world.