Drive around parking lots in Florida or Georgia or any state without an official front license plate requirement, you will find cars with European license plates installed. This trend was started by a small auto accessory store in Miami back in 1984. Car Boutique supplied the South Florida market with custom German type license plates. No German state seals or plate holders were available. This auto accessory store is no longer around in Miami, but supplied license plates for the early Miami Vice TV series. The next major manufacturer in this market was the parent company for www.licenseplates,.tv by offering European license plates in many colors.
-The first German license plates sold in Florida/USA
In 1993, Germany mandated retro-reflective sheeting on all license plates following the lead by the United States. The only industrialized country which does not require retro-reflective sheeting on their license plates is Japan. We were the first manufacturer (pre-internet) to introduce retro-reflective license plates in the United States.

In 1994, Germany began to issue all new license plates with the European Union yellow Stars on a Blue field with the letter D below the stars – which means Deutschland or in English – Germany. Again, we were the first manufacturer to introduce these plates in the United States.
Licenseplates.tv includes German State Seals and Expiration decals with the purchase of every German license plate. Every other internet merchant charge for these which add to the cost of your plate. Virtually all internet merchants charge shipping – except www.licenseplates.tv where shipping is FREE to all United States zip addresses – including Alaska.
British Car License Plates -aka- British Car Number Plates
Soon owners of British automobile brands like Aston Martin, Austin, Bentley, MG, Mini Cooper, Jaguar, Land Rover and Rolls Royce were calling for custom UK license plates. The German Font (DIN) was acceptable on British license plates and soon www.licenseplates.tv was supplying British car owners and collectors. This experience in fulfilling customer needs is evident today – we manufacture license plates to meet and exceed expectations of the car collectors.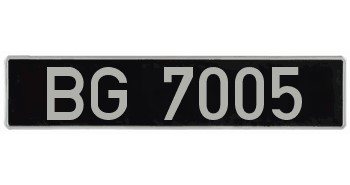 Soon owners of British automobiles were demanding British license plates or United Kingdom (UK) license plates with the new British font. Licenseplates.tv responded quickly to satisfy our fastidious car collector and enthusiast customers.

In 1973, Great Britain and the United Kingdom introduced new license plates. The front plate was reflective Yellow and the rear reflective White with new British font.

Today, www.licenseplates.tv manufactures over 18 different styles of British – UK license plates from England, Scotland, Wales and even the Isle of Man to meet the demand of serious brit car collectors and enthusiasts.

British / UK Semi, Truck or Lorry License Plates
Auto enthusiasts depend on Licenseplates.tv for the many plates which are not offered by any other internet merchant. Car collectors know that Licenseplates.tv is "The Place for Plates".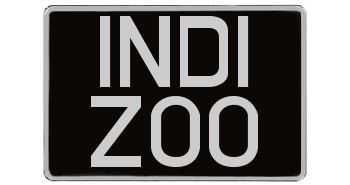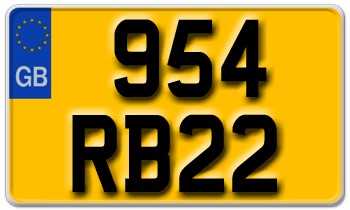 Italian License Plates
Italian car collectors are probably the most fastidious auto enthusiasts in the car world. These car collectors would call almost daily to ask www.licenseplates.tv to add older black plates with white imprint Italian license plates to our catalog. Whereas there were many resources for German and British – UK license plates, references for Italian license plates were non-existent. However, America's most distinguished Ferrari collectors. Mr. Peter Kalikow of New York City and Palm Beach stepped in to assist. He was able to provide the white on black Italian license plates used from 1932 – 1976 – an era where the majority of collector Italian cars were made. While Peter Kalikow is one of the world's most noted collector of bespoke Ferraris, other collectors chose Alfa Romeo, Fiat, Lancia and Maserati.
Licenseplates.tv made the tools for 1932 – 1976 Italian license plates to manufacture perfect replicas for this era with correct fonts. We also created the RI Seal used on Italian license plates for authenticity.
Italian license plates issued from 1932 – 1976 have different number layouts comparing the front license plate to the rear license plate. No other country issues license plates with numbers like this.
Here are the Front and Rear Italy license plates issued in Modena Province (the home of Ferrari) from 1932 – 1976: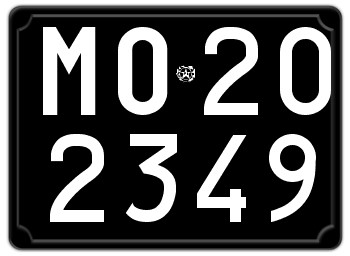 Notice the front plate has the number first reading from left to right and then the Province MO!
These nuances are quite rare with license plates and understanding why the Italians did this is still a mystery?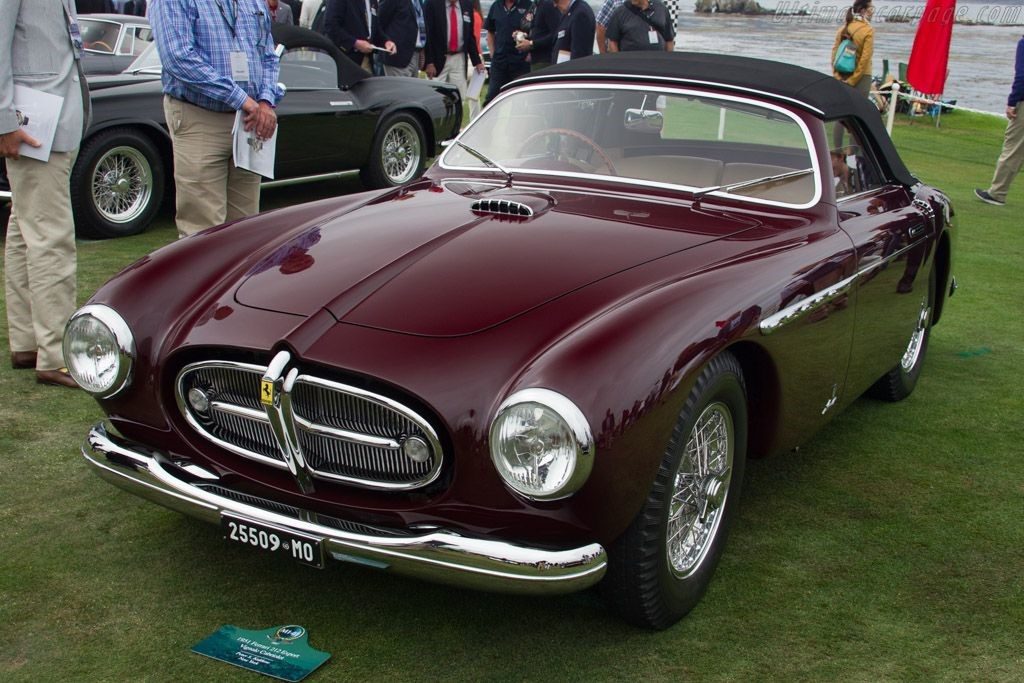 PROVA License Plates from Italy
PROVA means TEST license plate where the Italian motor Vehicle departments issued these distinct license plates to Italian automobile manufacturers to install on vehicles during testing. The word PROVA is painted in RED instead of white which gives a distinct look so the authorities would be aware the vehicle in in a test mode. The only ecommerce merchant offering PROVA license plates with correct size, fonts, colors and layouts. Virtually all online stores make Italian plates using the German FE font! This is forbidden among Italian car collectors who are quite keen on making their collector vehicles to look as authentic as possible.
Current Italian License Plates
In 1995, Italy adopted the new European Union design for their license plates. Like Germany, the left corner had the yellow EU stars on a blue field with the letter I in white. This license plate is retro-reflective. Again, Italy veered away from norms and issued front license plates in a smaller size from rear. The front Italy license plate is: 110 mm x 360 mm and the rear 110 mm x 520 mm. The left blue field contained a yellow circle with the year of issue inside of circle. For example, a 09 mans this vehicle was first licensed in 2009. Below this yellow circle, the code for the province is prominent – for example, ROMA = Rome, GE = Genoa, MI = Milan etc.

Italy Moped and Motorcycle License Plates
These popular Moped and Motorcycle license plates are made with the current Italian fonts. However, in the United States, collectors of Vespa Mopeds prefer the older look Italian license plates without the EU symbols and Blue field.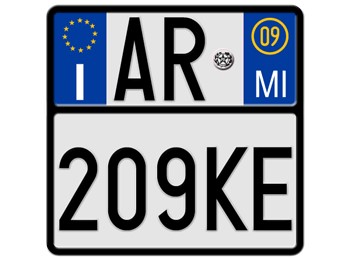 All of our European license plates are made with Aluminum and finished in retro-reflective or painted surfaces. Each plate is Embossed with Raised letters, numbers and borders. Italian seals are placed on an embossed plateau on license plate for an original look. More important, licenseplates.tv uses country-specific fonts for each European country. So, unlike other online merchants, we do not use the new German FE font dies to manufacture plates for other countries. Each of our dies and tooling is country specific. Car collectors and even auto enthusiasts want their license plates to be as close to the originals as possible. For this reason, www.licenseplates.tv is different from other merchants.